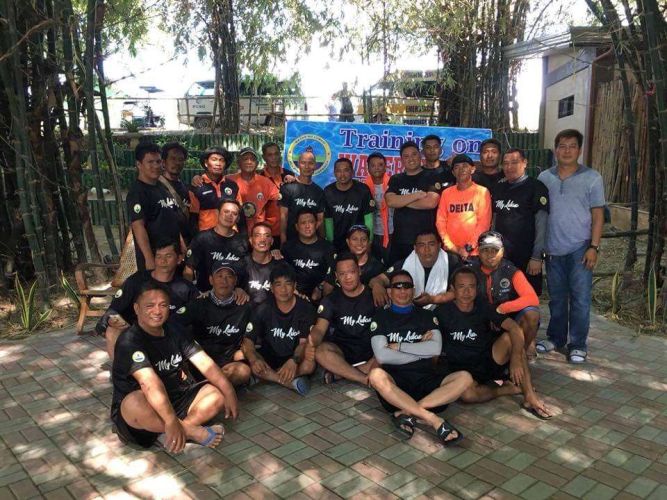 Lubao Disaster Management Team trains on Water Search and Rescue
Lubao disaster management team
trains on water search and rescue.
By Lovely Gavino Bautista
LUBAO, Pampanga—The local government of Lubao, thru the Local Disaster Risk Reduction and Management (LDRRM) Office, continues to beef up its capability in emergency situations.

The MyLubao Rescuers and several other members of the LDRRM conducted water search and rescue (WSAR) training from November 29 to December 1, 2017 at TJJ's Resort and at the municipal materials recovery facility at Barangay Sta. Catalina, here.
Skilled rescuers from the provincial government of Pampanga, headed by PDRRM Officer Angelina Blanco, facilitated the training.
The training courses included First Aid, WASAR Orientation, Water Survival, Swimming Technique, Water Entry, Swim Carry, Underwater Search, Grabbing & Escape, and Boat Handling & Driving.,br>
The objective of the training was to further capacitate and equip every participants in search and rescue operations.
It also aimed to promote safety both for the rescuer and victims during disaster.