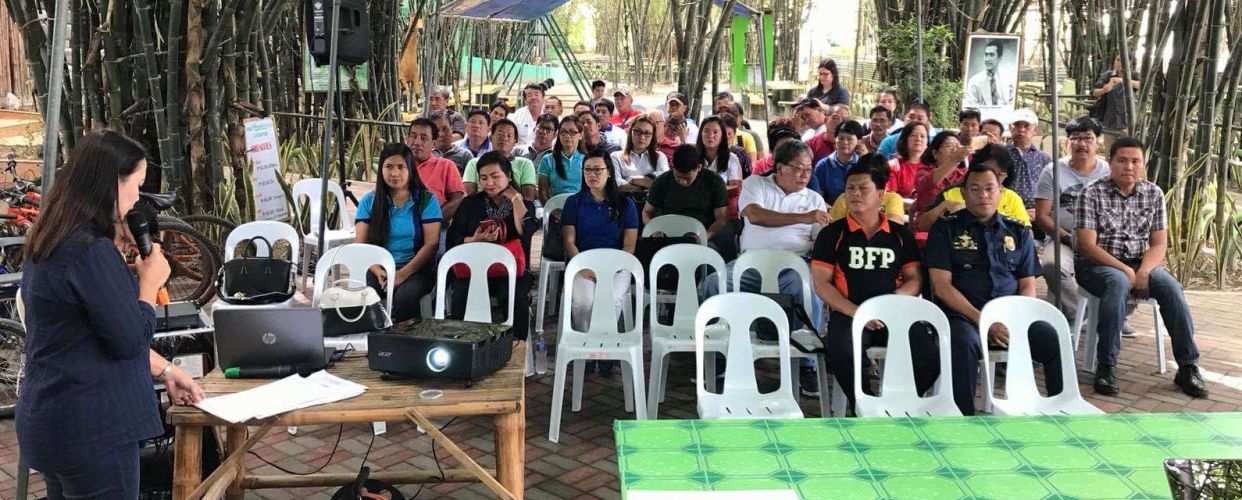 Police Underscore Crime Rate Reduction in Lubao
By Albert B. Lacanlale
LUBAO, Pampanga—Local police here have marked a significant reduction in crimes committed in the town from the period April to September this year. 
Supt. Monico Cadayona, municipal police chief, shared this news to town and barangay officials during the 4th quarter municipal peace and order council at the Lubao Bamboo Hub and Eco-Park.
Compared to the crime statistics from the same period last year, Cadayona said, crime volume this year is lower by 167 cases or 39.66 percent. 

Crime cases were pegged at 421 from April to September 2016, Cadayona added.
Of this year's April-to-September crimes tally of 254 cases, 41 had been cleared while 180 cases were solved. At least 29 cases from these fall under the focus crimes category which include homicide, rape, carnapping and theft.
Traffic-related cases make up the bulk of the crimes recorded with 136 incidents.
Similarly, the local police force has arrested 36 individuals involved in illegal drugs while 12 persons with outstanding warrants of arrest were apprehended.
Cadayona said one barangay, San Pedro Saug had been declared drug-free by the Philippine Drug Enforcement Agency based on the new paramaters set by national anti-drug councils.
"Based on these statistics, we can say that Lubao is relatively peaceful," Cadayona declared during his presentation.
Mayor Mylyn Pineda-Cayabyab, for her part, reminded the local police to beef up security during the Christmas season.

She particularly instructed policemen to closely monitor business establishments and banks which are usual targets of criminals during the holidays.
Cayabyab also urged barangay officials to intensify their peace monitoring in their respective barangays to ward off the entry of criminal elements.
The joint meeting also included the Municipal Anti-Drug Abuse Council, Municipal Management Coordinating Council; and, Municipal Council for the Protection of Children.